ABOUT US
Smile Tours Service (S.T.

S.

) is a fully licensed international destination management company, based in Ho Chi Minh City, Viet Nam. We are well experienced and knowledgeable in the fields of Tourism and Services throughout Vietnam and South East Asia. S.T.S.. tours are mixes of what our clients want and what we can do for safe and satisfying trips. We provide full range of services for tours of all kinds (classic, MICE, adventure, eco-tours, accessible tours, cruises tours, short tours, long tours,vietnam package tours,vietnam open tours, Specila tours, deaf tours, hanoi tours, halong tours, sapa tours, vietnam tours, ho chi minh tours, cuchi tunnel tours, mekong tours, vietnam travel ...), hotel reservation, car rental, visa application on arrival, ticketing.
Company Profile
Full English name: SMILE TOURS SERVICE International Company Limited.
Abbreviated English name: S.T.S.
Vietnamese name: Cong Ty TNHH DV DL QT NU CUOI
Address : 72C/2 Binh Thoi street, Ward 14, District 11, HCMC, Vietnam
Tel : (84 8) 62642861 Fax: (84 8) 62642863
International Tour Operator License: 0456/2005/TCDL-GPLHQT
Website:
www.smiletoursvietnam.com, www.smiletourvn.com, www.travelinfovietnam.com, www.specialtoursvietnam.com, www.vietnamhighlightstours.com
Emails: This e-mail address is being protected from spambots. You need JavaScript enabled to view it , This e-mail address is being protected from spambots. You need JavaScript enabled to view it
Bank accounts:
SMILE TOURS SERVICE
USD account: 101514851005882
EURO account: 101514851014310
AUD account: 101514851014307
VND account: 101514851000179
CIF No: 101323525
SWIFT: EBVIVNVX
Bank address: Vietnam Export Import Bank HCMC District 11 Branch, 486 Lac Long Quan St., Dist. 11, HCMC, Vietnam
Tel: (84 8) 974 4300 – 974 4301 Fax: (84 8) 8652892
Website: www.eximbank.com.vn
The History Of S.T.S.
S.T.S. was established in September 2005, but our staff has more than 20 years of experience. Right in the beginning, we set up a full range of travel services to meet any needs of our clients, including inbound tours, outbound tours, domestic tours, visa application, hotel reservation, car rental, plane – boat – bus ticketing, and so on. Throughout the years, we have increased the variety of tours and services, the numbers of suppliers and partners and extended our networks in Vietnam and South East Asia. S.T.S. has gained great reputation of being efficient, reliable, responsible, attentive, and informative. You name it! Our clients for inbound tours are from different countries of 4 continents, including Asia (Cambodia, Laos, China, Thailand, Malaysia, Singapore, Hong Kong, Indonesia, India, Philippines, Korea, Japan, Taiwan, etc.), Europe (Netherland, Belgium, France, Germany, England, Russia, Sweden, Finland, Scotland, Ireland, etc.), America (USA, Canada, Mexico), and Australia (Australia, New Zealand, Fiji Island). We have organized outbound tours to Thailand, Singapore, Malaysia, Cambodia, China, Australia, etc. We have organized trips for more than 100 pax at one time. S.T.S. keeps improving our service quality and variety which have reached international standards.
S.T.S. Characteristics
S.T.S. slogan is "A big SMILE on coming; A big SMILE on leaving". We always make sure that our travelers will present big smiles of satisfaction, fun, and worry-free while travelling with us.
Ms. Thi , a well-experienced and professional Vietnamese tour leader and the founder of the company, builds the company after her strong personality of being friendly and attentive to people and having passion in nature, daily life, cultures, and ancient relics.
S.T.S. staff is a great team of being co-operative, efficient, professional and business - friendly. They have never refused any queries or requests from our clients. Neither have they given up any difficult situations or demands. They are popular for speedy responses.
S.T.S. partners and suppliers: we have found appropriate partners and suppliers throughout Vietnam and in other countries who have similar policies and characteristics to ours. We all focus on high service quality.
Typical Features Of Tour Itineraries
S.T.S. tours are of sensible combinations of different countries and themes. Our tours are safe and appropriate to all kinds of travellers in different ways:
- Safety first : Our operation team and guides are always accessible 24/24 either by phone, email, or in person. We make sure our travellers will always receive full attention and help from us and provide our travelers with useful tips. Travellers are always accompanied by our guides, especially in crowdy places or traffic points. We choose hotels and restaurants which are easily accessible in case of fires (low floors, wide corridors, fire security, etc.). There are always life-vests on boats.
- Sufficient time: for sightseeing, exploring, relaxing and shopping;
- Focus : on pleasing people's strong senses of sight, taste and feeling, including beautiful natural sites, interesting museums and temples, exposing to local daily life and traditions, fascinating shows and rides; offering delicious Vietnamese food and specialties, special treatments of massage and mud bath, visits to local work shops and factories.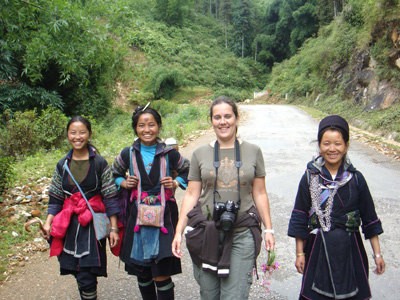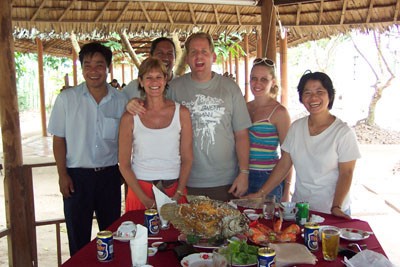 Typical Features Of The Tour Activities
"In Rome, do as the Romans do". There will be lots of nice surprises waiting for you in S.T.S. tours which are mixes of joy and adventures.
+ S.T.S. will let you experience typical local means of transportation such as rides on trishaw, motorbike, bicycle, jeep, Isuzu, etc.
+ S.T.S. will give you chance to expose yourself to typical local ways of living such as staying at a home stay, walking through villages, visiting local people's homes, farms, gardens and plantations, taking photos of interesting scenes and spots, tasting local specialties, etc.
+ S.T.S. will let you try much local special food in typical local restaurants where you can enjoy both the food and the atmosphere.
+ All S.T.S. tours are doable to all types of travelers. We will maximize the values of your time and money in a very pleasant way.
Comments
(0)
Write comment
Show/hide comment form